In this Aliplugin review i will be going over this new WordPress plugin developed by Vitaly Kunin and launched by Ali Partnership Company.
Aliplugin is the type of plugin that can be easily added to your WordPress site.  It help you import and promote products from the aliexpress portals. Aliplugin can help you make some easy commissions from each sell you refer. Whether you are a pro marketer or you just join the exciting world of making money online and online marketing for the first time. AliPlugin is one of the perfect choices you can make!
As mentioned, Aliplugin is a WordPress plugin allowing you to easily find the desired products from AliExpress an Award-Winning International Trade Site and import them quickly and easily to your ecommerce website.
Aliplugin Registration 
In this Aliplugin review I must bring your attention that Aliplugin will ask for your Aliexpress credentials which allow the plugin to automatically place you affiliate Id on each of your AliExpress products links.
So, for the plugin to work properly you will need to have an account on one of the following affiliate programs manager Admitad, ePN or the AliExpress Portals (Don't worries 100% safe and the member area provide detailed tutorials on this).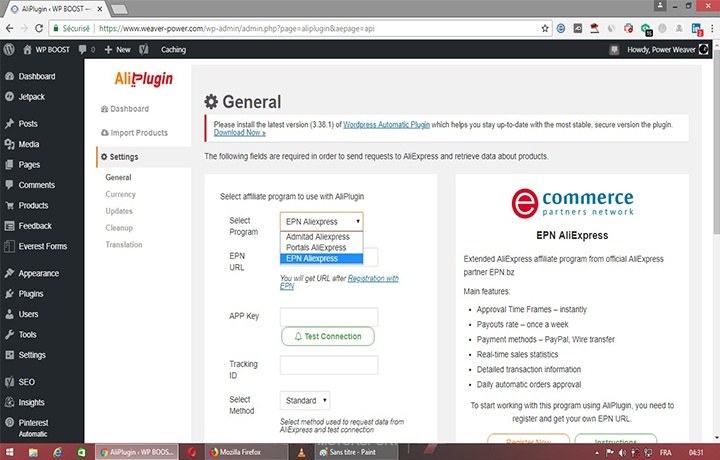 Aliplugin will Build websites in minutes even if you have no experience at all.  Aliplugin come with a complete range of responsive design themes included.
You can easily customize their appearance to suit your own taste. AliPlugin is the great alternative to the other plugins out there that work with Amazon and eBay. Aliplugin import the chosen products from AliExpress with all the related images and details and endorsing them on your eCommerce site.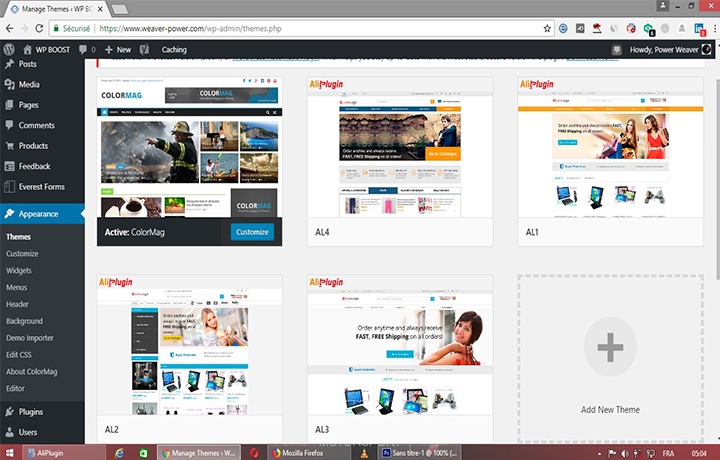 Aliplugin Commission
Aliplugin makes it easy for every AliExpress affiliate to earn huge money simply by referring regular sales to AliExpress.  The program offers a 8% commission on every sale made through your affiliate links.
Aliplugin Update
Aliplugin can be updated from the WordPress dashboard with a couple of mouse clicks, the updates are available on an ongoing basis to keep the software up to date. AliPlugin can also constantly update your list of producta at any time you want from the provided menu. 
Finally,
Aliplugin is a nice little trick that will allow you to make some easy affiliate sales while growing your business and following and is very easy to get set up for the beginner.
Wish you nothing but success!